Central America Explorer
Booking Dates
07/02/2023 through 11/23/2024
Travel Dates
07/02/2023 through 11/26/2024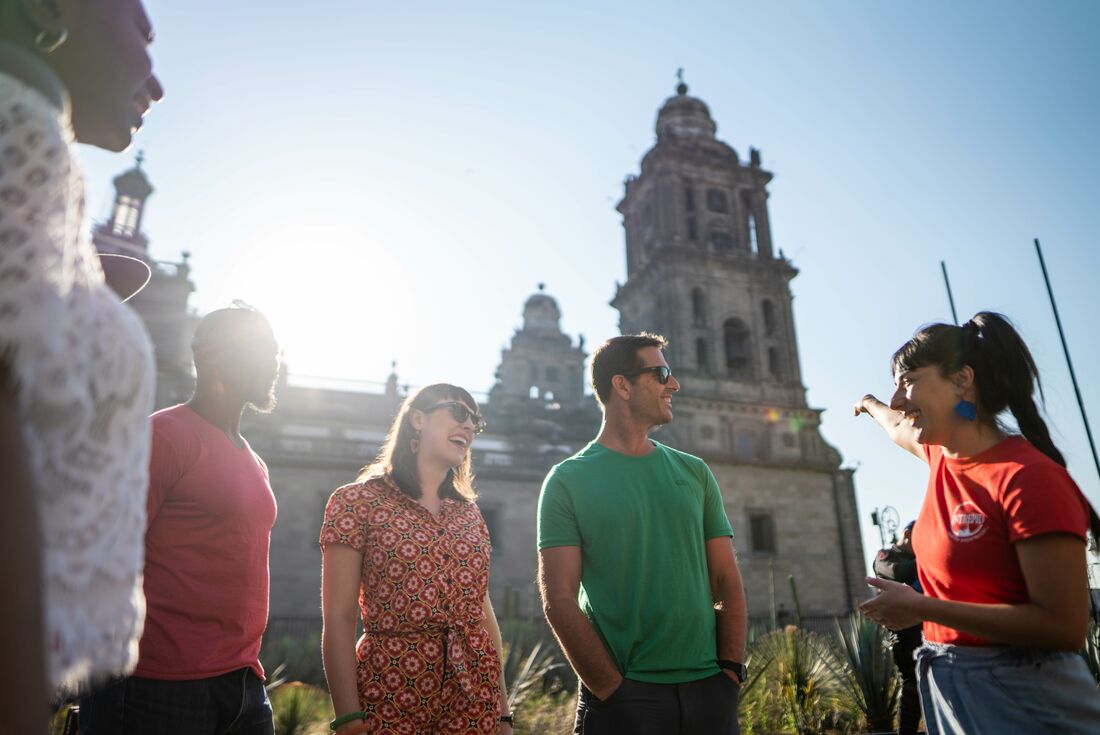 Central America Explorer

Dive into Central America on this 47-day adventure, bookended by two chaotic capitals and filled with fun, adventure and culture. Journey through Mexico, Belize, Guatemala, Honduras, Nicaragua and Costa Rica on an epic adventure through the tantalising highlights of the region. Get acquainted with Central American cultures, spectacular landscapes and fascinating histories as you explore the wealth of ancient ruins, spot the range of unusual wildlife and relax on idyllic Caribbean shores. This is one of our longest adventures through Central America – a trip that zig-zags from the top of the continent to the bottom and delivers you with stories to tell and a tan to show off.

Activities
Mexico City – Leader-led Taco Crawl
Mexico City – Leader-led orientation walk
Leader-led Informal Spanish Lesson
Puebla – Leader-led orientation walk
Puebla – Visit to La Pasita Bar
Tlahuac – Community Visit
Oaxaca – Leader-led orientation walk
San Cristobal de Las Casas – Leader-led Orientation Walk
Zinacatan Church – Visit
San Juan Chamula – Maya Church (entrance fee)
Agua Azul – Waterfall Visit
Palenque – Palenque Ruins (entrance fee)
Merida – Leader-led orientation walk
Chichen Itza – Archaeological site (entrance fee, no guide)
Playa del Carmen – Leader-led Orientation Walk
Caye Caulker – Leader-led orientation walk
San Ignacio – Leader-led orientation walk
Tikal National Park – Tikal archaeological site (entrance fee, no guide)
Leader-led Informal Spanish Lesson
Chichicastenango – Market Visit
Chichicastenango – Shaman Visit
San Jorge La Laguna – Traditional Maya Homestay
Panajachel – Leader-led orientation walk
Antigua – Leader-led orientation walk
San Miguel – Salvadoran Pupusa cooking demonstration
Copan Ruins – Visit
Suchitoto – Leader led orientation walk
Leon – Leader led orientation walk
Granada – Breakfast at El Cafe de las Sonrisas
Monteverde – Leader-led orientation walk
La Fortuna – Leader led orientation walk
San Jose – Orientation Walk
Highlights
This is one of our most extensive trips in Central America, hitting more than 20 destinations and introducing you to the cities, villages and myriad cultures of seven countries.
Your local craft fair just won't feel the same after you've experienced Chichicastenango, a colourful Guatemalan market that draws thousands of vendors from the surrounding mountain villages.
Chichen Itza is one the New Seven Wonders of the World – find out why. Strolling around the ancient Maya ruins feels pretty wondrous.
A few days on Caye Caulker provides the perfect opportunity to enjoy Belizean island vibes, beachside beers and optional snorkelling, the perfect (almost) hallway point for this epic adventure.
Discover the jungle Costa Rica is famous for during a stay in Monteverde, a misty rainforest area home to sloths, hummingbirds, white-faced monkeys and tapirs among hundreds more animal species.
| Day | Description | View All |
| --- | --- | --- |
| Day 1 | Mexico City | Details |
| Day 2 | Mexico City | Details |
| Day 3 | Puebla | Details |
| Day 4 | Puebla | Details |
| Day 5 | Oaxaca | Details |
| Day 6 | Oaxaca | Details |
| Day 7 | Oaxaca / Overnight Bus | Details |
| Day 8 | San Cristobal de las Casas | Details |
| Day 9 | San Cristobal de las Casas | Details |
| Day 10 | Palenque | Details |
| Day 11 | Palenque Ruins / Merida | Details |
| Day 12 | Merida | Details |
| Day 13 | Merida | Details |
| Day 14 | Chichen Itza / Playa del Carmen | Details |
| Day 15 | Playa del Carmen | Details |
| Day 16 | Playa del Carmen | Details |
| Day 17 | Chetumal | Details |
| Day 18 | Caye Caulker | Details |
| Day 19 | Caye Caulker | Details |
| Day 20 | Caye Caulker | Details |
| Day 21 | San Ignacio | Details |
| Day 22 | San Ignacio | Details |
| Day 23 | Tikal National Park | Details |
| Day 24 | Rio Dulce | Details |
| Day 25 | Rio Dulce | Details |
| Day 26 | Antigua | Details |
| Day 27 | San Jorge La Laguna | Details |
| Day 28 | Panajachel | Details |
| Day 29 | Antigua | Details |
| Day 30 | Antigua | Details |
| Day 31 | Antigua | Details |
| Day 32 | Copan | Details |
| Day 33 | Suchitoto | Details |
| Day 34 | Suchitoto | Details |
| Day 35 | El Cuco | Details |
| Day 36 | El Cuco | Details |
| Day 37 | Leon | Details |
| Day 38 | Granada | Details |
| Day 39 | Granada | Details |
| Day 40 | Ometepe Island | Details |
| Day 41 | Ometepe Island | Details |
| Day 42 | Monteverde | Details |
| Day 43 | Monteverde | Details |
| Day 44 | La Fortuna | Details |
| Day 45 | La Fortuna | Details |
| Day 46 | San Jose | Details |
| Day 47 | San Jose | Details |